The Ultimate GoPro Underwater Color Correction Filters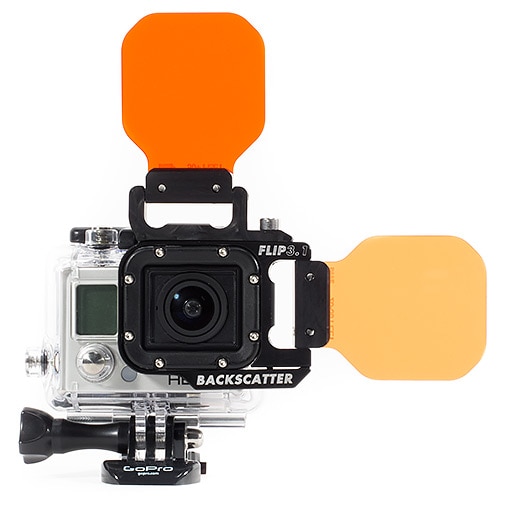 The All New Flip3.​1 Filter System
We've taken our wildly popular Flip3 design to the next level! The all new Flip 3.1 features a universal filter shape that works with either the side hinge or the new Top Flip hinge assembly.
The
Flip3.1
System features the same professional craftsmanship of our previous models, including an optional Top Flip for added flexibility. Bring two filters on a dive, and change them with a flip! Outfit your
GoPro Hero3+
with
SHALLOW
,
DIVE
, and
DEEP
filters, or add any other filter via our
55mm Threaded Adapter
.
Flip3.​1 Features
Aircraft grade anodized aluminum construction
Easy to use flip mechanism for one finger on / off control
Simple installation with rugged clamp-on design
Unobstructed view of front LCD display
Easy front camera button access with thick gloves
Open the camera housing without removing filter
Fumble-free flip design means you'll never lose a filter
No vignetting in any underwater shooting mode
Optional TOP FLIP accessory allows use of additional filters
55mm Threaded Adapter provides the ultimate filter solution; easily add a polarizer, split neutral density, or any other filter to your GoPro for topside or underwater use
LEARN MORE OR PLACE AN ORDER: The
Flip3.1
Side Flip with
DIVE
Filter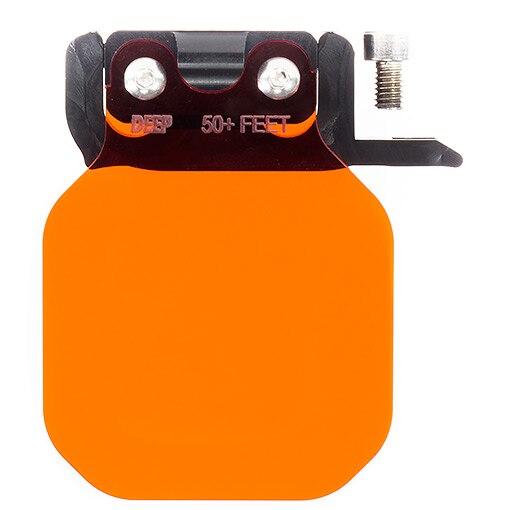 New TOP ​FLIP is Compatible with both Flip3 and Flip3.​1
The
TOP FLIP
accessory is awesome because it allows you to take multiple filters on the same dive and switch between them with a flip of a finger. The
TOP FLIP
is backward compatible with our legacy Flip3 frame, so if you already own the Flip3, you are set to go.
LEARN MORE OR PLACE AN ORDER: The TOP FLIP accessory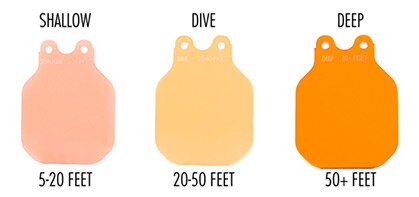 New SHA​LLOW, DI​VE, and D​EEP Filters!
The standard Flip3 and
Flip3.1
filter offers the best color on the market. However, we've had many requests for filters optimized for shallow and deep water use. The
DIVE
filter is the standard filter that comes with all Flip3 and
Flip3.1
frames and provides optimal color between 20-50 feet. The new
SHALLOW
filter is optimized for use between 5 and 20 feet. The more saturated
DEEP
filter is calibrated for great results at 50 feet and deeper when water visibility is excellent. With the new
Flip3.1
filter frame, you will be able to mix and match all new filters from top to side mount. Flip3 customers can simply purchase a Top Flip to add the Shallow and Deep filters to their system.
Watch this video to see comparisons between no filter, the DIVE filter, and DEEP filter at various depths.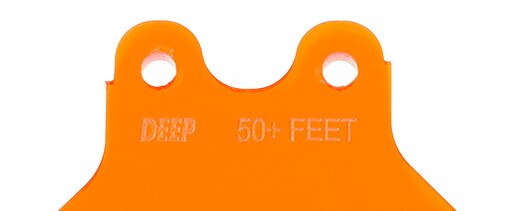 Our new filters are individually laser etched with their name and recommended depths, making it easy to tell them apart.
LEARN MORE OR PLACE AN ORDER: SHALLOW FILTER (5-20 Feet) DIVE Filter (20-50 Feet) DEEP Filter (50+ Feet)
Save 10% on the Flip3.​1 Combo Package!
We feel that customers will benefit from having the flexibility of our complete filter system, so we are offering a 10% discount when purchasing the
Flip3.1
with
TOP FLIP
,
SHALLOW
,
DIVE
, and
DEEP
filters. Prepare yourself for every bluewater shooting situation, and get the most out of your GoPro.
LEARN MORE OR PLACE AN ORDER:
The Complete Combo Package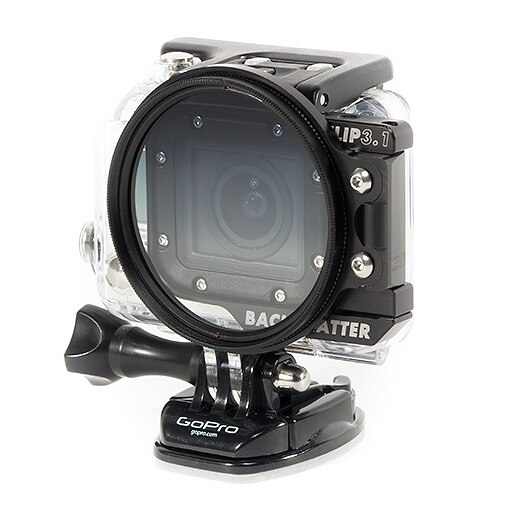 55​mm Threaded Adapter for Complete Flexibility
In addition to our custom filters, we are also offering a
55mm Threaded Adapter
which will allow you to mount any filter to the
Flip3.1
frame or
TOP FLIP
. This is perfect for those critical topside applications requiring a polarizer or split neutral density filter. The 55mm adapter is backward compatible with the original Flip3 frame via the Top Flip accessory and can be mounted on top or side positions with the
Flip3.1
.
LEARN MORE OR PLACE AN ORDER: The 55mm Threaded Adapter
Flip3 Trade-in Program for $29.95
Flip3 owners will be able to use all the new filters using a
TOP FLIP
. Thus, the only reason to upgrade from a Flip3 to a
Flip3.1
is the added flexibility to swap filters from side and top mount positions. However, if you would like to upgrade from a Flip3 to
Flip3.1
, we can ship you a new
Flip3.1
frame and
DIVE
filter for $29.95 plus shipping. Please call us for details about our trade-in program.
Accessorize your GoPro System: The All New Double Handle and Tray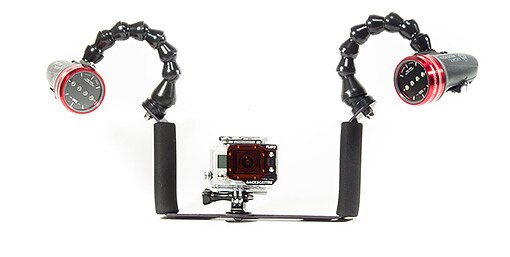 In order to combat the shaky footage that is inevitable from trying to hold such a small camera, we've launched an all new
Double Handle & Tray
system that allows for easy mounting of various lighting systems. Featuring a comfortable foam grip, the
Double Handle & Tray
system includes a tripod mount for mounting the GoPro directly, and also offers the option of using the quick release mount with adhesive that comes with all Hero3 cameras. The
Double Handle & Tray
has holes drilled out where an Ultralight or Locline mount can easily be installed, making it the perfect platform for adding
Light & Motion Sola Lights
to your GoPro system. In our testing, we found that keeping both hands on the tray adds even more stability, helping you deliver rock solid footage. We will continue selling our
Single Handle & Tray
system as well, for customers who want an even more compact setup.
LEARN MORE OR PLACE AN ORDER: Double Handle & Tray or Single Handle & Tray
Questions on which GoPro is best for you?
We can help you select your first underwater camera or assist you in mounting a GoPro to your existing underwater camera system. Please call our expert staff. We know GoPro better than any underwater company.