In 2015, Backscatter's Berkley White will be returning to Cocos Island, known for its hammerhead shark encounters, as well as other big animal action. Read and see why Cocos Island ranks as his top diving spot on the planet!
The best dive of my life happened in Cocos, Costa Rica
We were ending another epic dive at the world famous pinnacle known as Alcyone. The current was next to nothing, yet the hammerheads were boiling up out of the deep. At the end of the dive, we came up as a group and drifted off the buoy line. In the distance we saw a large dark cloud that I assumed was a giant school of jacks. It turned out to be well over 200 hammerhead sharks. As I drifted into this mega school, I could see the sharks twitch when they saw me. I thought it was over when the school split into two groups, but then both groups circled back in a giant figure eight pattern to make eye contact over and over again. I was so excited I'm not sure how how I kept the camera steady! It was truly one of the best dives of my life!
Returning to Cocos!
I'm thrilled to return to Cocos for my fourth visit and I hope you can join me! We've booked the best boat at my favorite time of the year along with the best crew.
Bubble blowers and a handful of rebreathers
My Cocos trips always include a diverse group of people. Our typical mix is a majority of traditional scuba divers and a small group of rebreather divers. While our rebreather divers take their life support practice very seriously, they are there to shoot and explore and not just talk tech all day long. It makes for a great people mix and learning experience for everyone.
Maximizing every moment
As with all my trips, I work with the diving staff to maximize every photo and video opportunity available. I have very specific dive sites and techniques planned for this trip. As our trip draws near, I work with the world class Undersea Hunter dive staff to customize our itinerary to match current conditions. I can promise our trip will deliver the best Cocos has to offer during our time there.

Photo and Video Support
On our way out to the island, I'll give a brief presentation on my recommended diving and shooting techniques to help you avoid the pitfalls I experienced many years ago and get your head calibrated for shooting great images. Once on island, I will give group presentations or personalized help based on requests and group interest. I of course can't fix every gear failure in the field, but my trusty tool kit and I will be by your side.
Where is Cocos?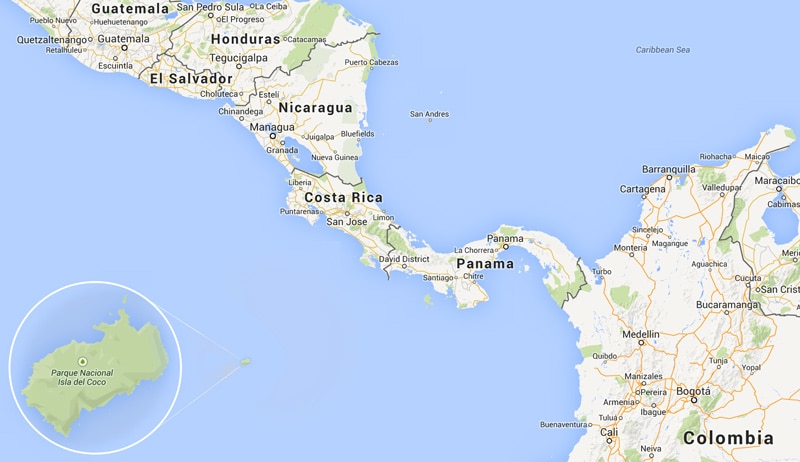 How do I get there?
It's not Asia and an easy flight from US!!!
Most international airports have flights to San Jose, Costa Rica. (SJO)
Under Exposures, can assist you with all your travel plans. With MANY years experience in the dive travel industry, we'll make recommendations that best suit your travel plans and style.
Travel info:
Arrive SJO: July 21st or earlier
Board Sea Hunter: July 22nd
Disembark Sea Hunter: August 2nd
Depart SJO: August 2nd 2pm or later
We suggest you arrive in San Jose (SJO) at least one day before the trip boards.
You can fly home late on the 2nd or anytime on the 3rd.
Space is limited!
Please contact us to reserve your spot on the exciting trip.