Lightroom Total Immersion Workshops: Little Cayman - November 21st-28th, 2015 & November 28th-December 5th, 2015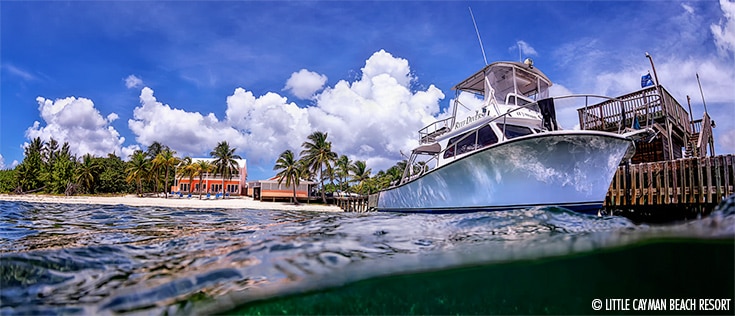 Lightroom Total Immersion Fall 2015 will take place at
Little Cayman Beach Resort
.
This 7-day total immersion workshop is the perfect combination of fantastic diving and expert Lightroom training. You'll learn how to apply Erin's simple step-by-step workflow and image editing techniques to photos you shoot during the week at beautiful Little Cayman Beach Resort. This workshop is hands-on, high-intensity, and FUN! Think Bootcamp in Paradise.
In order to get the most out of this workshop, you must have basic computer skills and understand how to navigate your computer's operating system.

Week 1: November 21st-28th, 2015 (BEGINNER)
Week 2: November 28th-December 5th, 2015 (INTERMEDIATE/ADVANCED)


Watch the above video to learn more about the Lightroom Total Immersion Workshop.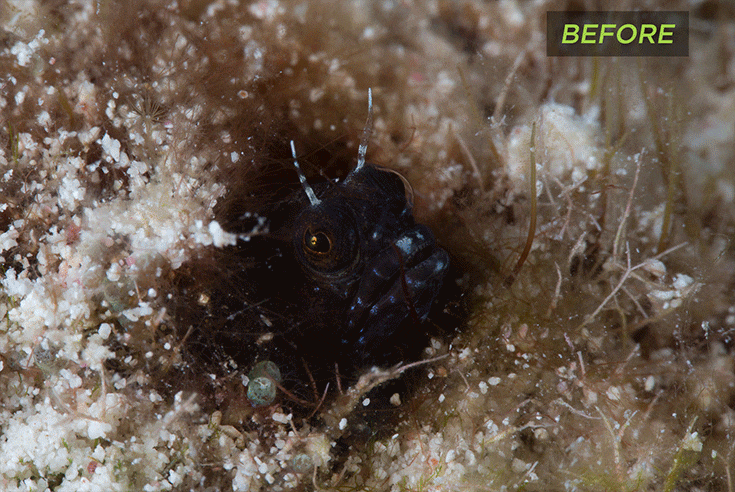 Lightroom Total Immersion is limited to 12 participants, in order to insure plenty of one-on-one time with Erin.
Sign up soon - these spots will go fast!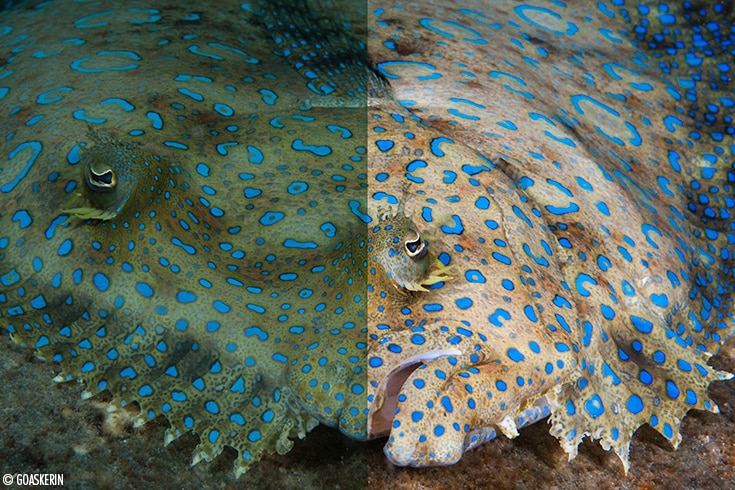 Learn how to transform your images from blah to Aaaaah!
A DAY IN THE LIFE AT LIGHTROOM TOTAL IMMERSION WORKSHOP

A typical day involves three hearty and delicious squares, fantastic diving in the renowned Bloody Bay and Jackson Bight Marine Parks, and hands-on workshop sessions that will teach you how to whip your Lightroom Library into shape and maximize the potential of your images. Finish the day poolside in the Lightroom lounge for casual image review and refreshing beverages.

What you can expect to learn in the course of the week:

Import and organize your images
Make a Collection of selects
Fine-tuning your Import workflow
3 things NEVER to do in Lightroom
Develop Module Basic Panel - Tone and Contrast
Amazing Color with the HSL Panel
Black and White Conversion
Color Correction tips and tricks
Cropping
Noise Reduction and Sharpening
Exporting and Sharing from Lightroom
Secret Pro shortcuts
Image Magic with Local Adjustment Tools
Lightroom to Photoshop round trip
Backscatter Removal Tools in LR and PS
Daily One-on-One instruction and troubleshooting

Plus many more Pro Tips and customized techniques specific to underwater photographers. Lightroom Total Immersion is for all skill levels, but it's not for the faint of heart. Think of it as bootcamp in Paradise. In one short week, you'll be importing and organizing with ease, and transforming your images from blah to Aaaaah! Space is limited, so reserve your spot today!


Standard Package Includes:


7 nights accommodations at Little Cayman Beach Resort, double occupancy
3 meals daily
12 boat dives
Airport transfers
Go Ask Erin awesomeness



Price:
$2399 Double occupancy, pool view room



Additional costs:


Airfare to Little Cayman (LYB)
Nitrox
Room upgrades
Single supplement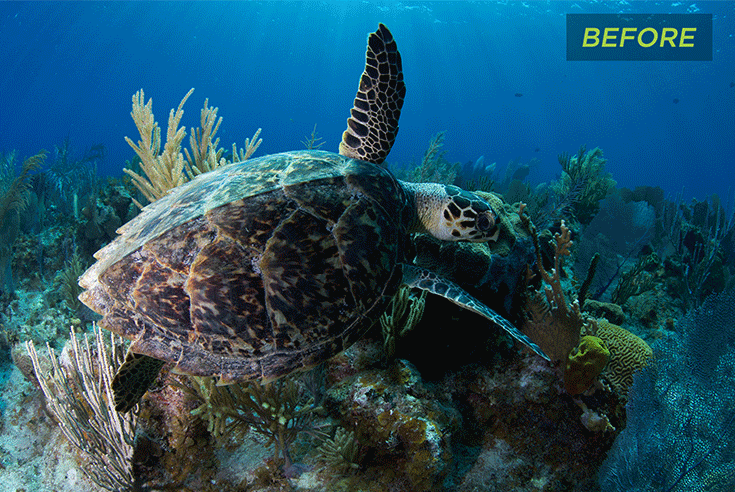 TOTAL IMMERSION TESTIMONIALS:
Having just attended the Lightroom Bootcamp on Little Cayman, I can honestly say it was Awesome. Highly recommend to everyone!

– Tim White

I attended the "Lightroom Bootcamp" in Little Cayman in March of 2014 with Erin Quigley of Go Ask Erin. It was, in a word, FANTASTIC!! Erin's gifts of patience, knowledge, organization, humor, and boundless energy were all evident throughout the fast paced but COMPLETELY fun filled week!

– Rick Mooney M.D.

I've been working with Lightroom for 3 years without any training and thought that I knew a little about the software. WRONG! After Lightroom Bootcamp, now, I do know a little about what I am doing and I'll be back for more.

– Randy Pysher

We have never used Photoshop or Lightroom. That is why we attended Erin's Lightroom Bootcamp in Little Cayman. Erin made it easy to understand and to organize our hard drives and photos. Her step by step set process made it easier to use Lightroom. Thanks a bunch!

– Michael and Fernisa Quitasol

Erin shares her vast knowledge of Lightroom with so much passion and enthusiastic energy! I had a great time and learned so much. Cannot wait for the next Bootcamp!!

– Pam Henning

Erin possesses the trifecta of photographic skills. Awesome photographer. Photoshop and Lightroom expert. And a great ability to communicate those skills.

– Linda Katz, M.D.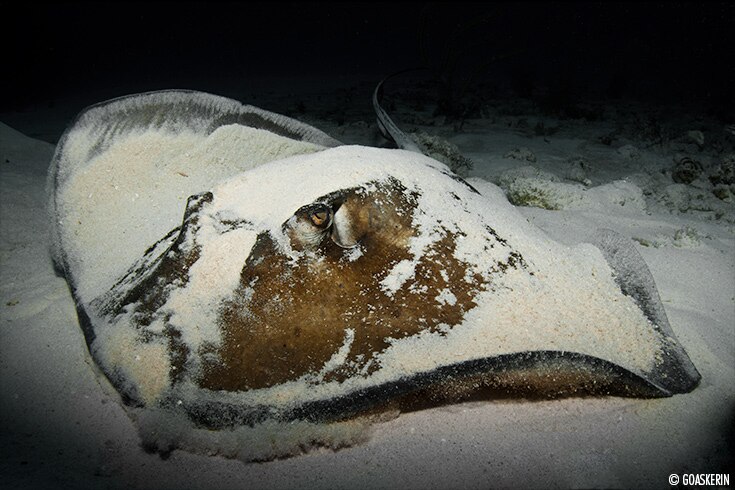 Erin Quigley is a Adobe ACE certified digital imaging consultant specializing in customized workflows and editing strategies using Adobe Photoshop and Lightroom. She is an award-winning underwater photographer and video editor, and creator of GoAskErin.com, which provides one-on-one instruction, custom video tutorials, and Photoshop and Lightroom resources specifically developed for underwater shooters.