Monterey Dive Festival, September 11-12, 2010
Saturday and Sunday 9AM - 5PM
FREE demo cameras from Backscatter and our sponsors!
Backscatter has asked our industry friends to ship in free demo gear and send a professional rep to answer your questions. Join us this weekend to talk to the reps and even jump in the water with the latest imaging equipment. Demo gear is free, but is limited to first come first served. Take out a rig for free for an hour, but plan your dive to be back in time for the next test diver. Late returns will be penalized. Don't miss this opportunity to talk to the staff and test dive your favorite rig!
Bring a media card to take home your images
We will charge the batteries and prep your demo system, but you will need to bring your own media card if you want to keep your test images. Media cards will be available for sale if you forget your card, but Backscatter only stocks pro level (more expensive) media cards.
$10 DUI Drysuit Test Dives - Free Test Fits
If you've ever thought of diving dry or want to test a new suit design, this weekend is a great opportunity to get custom fit by DUI staff and learn drysuit techniques from the professionals. Get a custom fit and select your favorite suit material type on the same day. Jump for a dive at the Breakwater with your favorite selection. Even if you don't have time to make a test dive, you'll get the personal attention from the professional team direct from the DUI factory.
DUI Drysuit Demos Require Pre-Registration!
DUI charges $10 for use of their demo drysuits for the weekend.
To sign up for the DUI portion of the event please register at the
DUI website.
Special Deals on Demo Gear
Some demo equipment will be available for sale at a special discount after the event is concluded. Please contact a Backscatter staff member at the event if you are interested in purchasing any of the demo gear.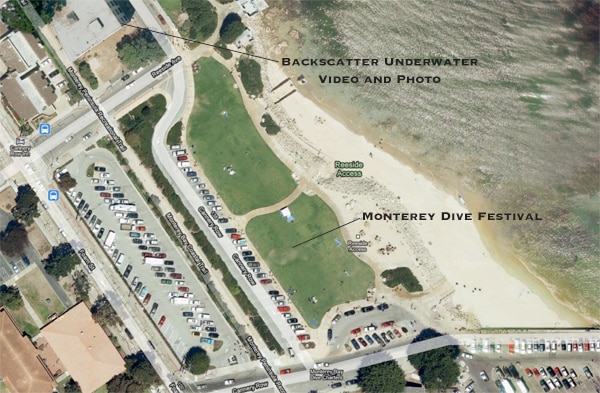 Join us Saturday, September 11 or Sunday, September 12 at San Carlos Beach Park (Breakwater) or the Backscatter showroom.