Gates Introduces DEEP PULSAR/DEEP ATOM 3D Beam Splitter Underwater Housing
Designed specifically for the ET Pulsar and Atom 3D Beam Splitter rigs, the Gates DPA advances 3D underwater digital cinema imaging with a variety of cameras including RDCC EPIC, Sony P1 and F3, and others on request.
Design guidance from 3D veterans Bob Cranston and Howard Hall brand the Gates DPA an underwater cinematographers ally for maximum productivity. Or course, the DPA housing is a Gates through-and-through â€" "bulletproof", functional, and ready for the most challenging underwater tasks.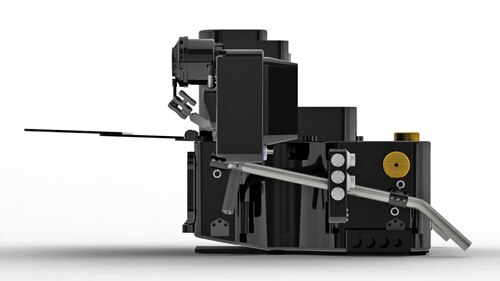 We're excited to see Gates push the envelope into new technologies such as 3D, and this beam splitter rig has the potential to deliver the highest quality results of anything currently on the market.
Key Features:
Integrated Element Technica, Atom, and PulsarT rigs
Complete Control of IO, convergence, lenses and cameras
Multi-Camera Support including RDCC EPIC, Sony P1 F3, and others on request
Transvideo 12" 3D monitor housing standard
2.5 hour+ system run time
Productivity features include straightforward setup, separate access panels for media/battery change and camera alignment
Buoyancy adjustment for perfect balance/trim
Custom configurations to support different came=ras and monitors available
Accessories include LED lighting, surface video / control feeds and external power
Gates has also made significant progress on their housing for Redmote controller, which will work on DEEP PULSAR/DEEP ATOM 3D rig, as well as the forthcoming DEEP EPIC housing for the next generation of RED cameras. Check out their video showcasing the innovative design for housing this new controller: