Inon Straight Viewfinder - Backscatter Custom Shop Mod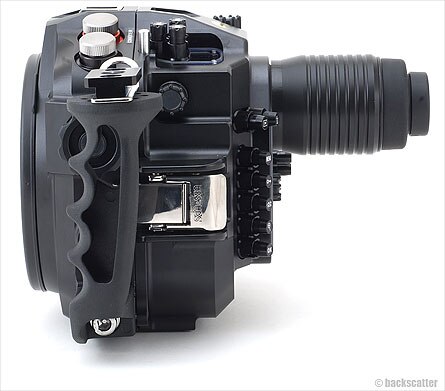 Inon Straight Viewfinder on Sea & Sea MDX-D300 Housing
Dr. Jack performs serious surgery
Unlike the
Inon 45
viewfinder, the
Inon Straight
viewfinder required serious modifications to work with other housings. Dr. Jack in our custom shop essentially performs open heart surgery on this new Inon viewfinder and installs it in our own custom tube. No modifications are required on your housing.
Installing the Inon Straight Viewfinder
Installation does require use of a spanner wrench or we can build you a custom tool for a perfect fit. We do recommend removing the straight viewfinder for travel, thus the user will need to use good o-ring practice and allow a few extra minutes for set-up.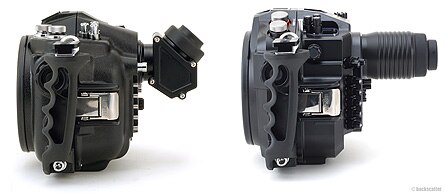 Inon 45 vs. Inon Straight Viewfinder?
The
Inon 45
is great for macro shooting as it keeps your body off the reef and is easier on the neck. It is also brighter and sharper than the straight viewfinder and the low profile does not require removal for travel. The
Inon 45
is fine when shooting static wide angle, but it can be difficult to use on fast moving subjects. If you primarily shoot sharks, dolphins, and mantas go with the
Inon Straight
viewfinder. If you primarily shoot macro and reef scenics, go with the
Inon 45
. For more information on the
Inon 45
, read
this article.
Custom options are available for all housing models.