Seatool Rebel XTi - finally a tiny SLR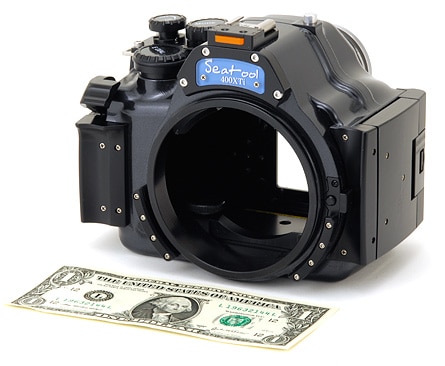 Finally a tiny SLR Housing... the Seatool Rebel XTi
For many years we were diehard fans of the solid aluminum Tetra housings from Light & Motion, but craved for something similar with the features of a SLR. The new Seatool housing for the Canon Rebel XTi has our heads spinning with it's tiny size. It's the same size as the late model Tetra housings and still smaller than a Nikon RS. However, don't let the small size fool you. The Canon Rebel XTi comes packed with full SLR features such as no shutter delay, beautiful crisp images with very low noise, fast focus, great lenses, and incredibly accurate TTL exposures.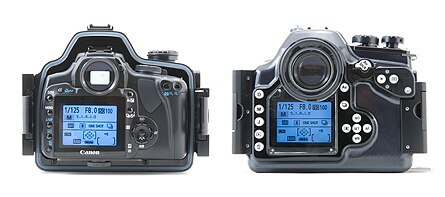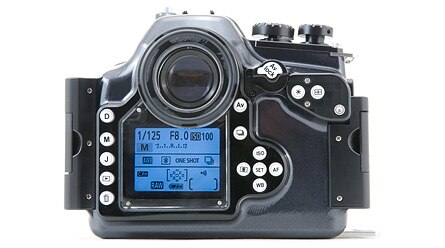 Fit like a glove and easy on the eyes
The Seatool housing fits the Canon Rebel XTi like a glove. Normally this lack of air volume in a housing makes for a heavy diver, but the Canon XTi is light enough to pull off a surprisingly lightweight system. Button labels are provided so new users can get familiar with the controls and the large LCD monitor boldly displays camera settings making it easy for aging eyes.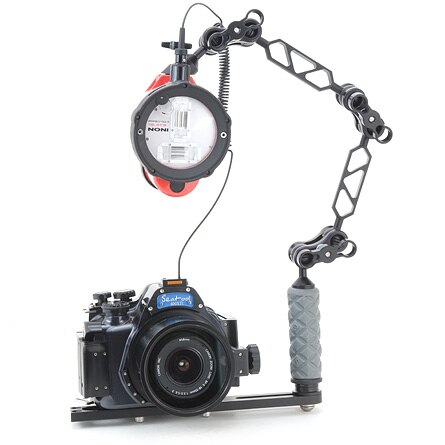 Incredibly accurate digital TTL exposures
Our
Seatool XTi Package
offers incredibly accurate TTL exposures with the
INON D-2000
s strobe. The Seatool housing provides a fiber optic cable hook-up to connect the INON strobe which is then controlled by the Rebel's pop-up flash. We were stunned by it's accuracy and ease of use. This Seatool housing is also compatible with the more advanced
INON D-2000
and INON
Z-240
strobes.
For pricing please check these links
Seatool Rebel XTi
Seatool XTi Package
INON D-2000
s
INON D-2000
INON
Z-240
Please
contact us
for more information.