Inon 45 Viewfinder - Backscatter Custom Shop Installs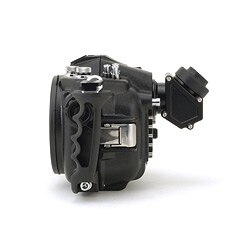 Inon 45 viewfinder on any housing
The new large viewfinders on the market are a favorite tool of underwater photographers with tired eyes or just looking for critical focus. Subal and Aquatica underwater housing owners have an option for a factory installed magnified viewfinder. Thanks to Dr. Jack at the Backscatter custom shop, we can now perform custom installs of the
Inon 45
degree viewfinder for all Light & Motion, Sea & Sea, Ikelite or any underwater camera housings. We can also modify the
Inon 45
for use in critical focus on video viewfinders.
Magnification:
Unlike popular belief, the standard equipment viewfinders on underwater housings don't usually
magnify
the image and actually reduce the image size so you can see the corners and shooting data. Accessory viewfinders such those available from Subal, Aquatica, and the
Inon 45
are designed with higher cost prism optics that actually magnify the image and ultimately deliver a larger (more enjoyable) image to your eye.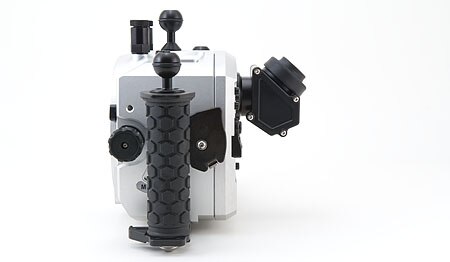 Inon 45 viewfinder on Light & Motion Titan D200 Underwater Housing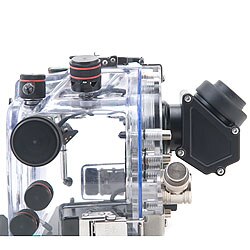 Inon 45 viewfinder on Ikelite Underwater Housing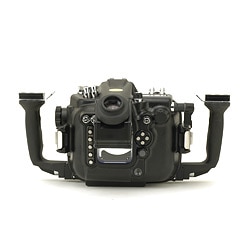 Inon 45 viewfinder on Sea & Sea D200 Underwater Housing